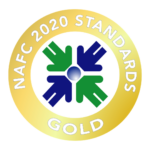 In 2019, Family Community Clinic recorded over 6,500 patient visits.
*Mandatory mask health order is in place for Family Community Clinic*
"Empty Waiting Room Policy" is in effect.
This means patients will not enter the building to wait for an appointment. Patients who arrive in the parking lot should call or text us at (502) 384-8444 to check in from their vehicle.
COVID testing is taking place at:
Norton Healthcare Respiratory Illness Testing Center Phone: (502) 861-4611 Option 1
University of Louisville Hospital Phone: 502-588-0401
We provide medical assistance to individuals without health insurance.
Our medical providers see both adults & children with a variety of acute, episodic illnesses. Interpreters are also available for those who speak Spanish.
Our facility is run on generous donations and grants from private and family foundations, as well as individual contributions.
As a 501(c)(3), donations to the Family Community Clinic are fully tax-deductible.
Apply to Volunteer Today!
As we transition into our expanded clinic space, we are in need of physicians, nurse practitioners, nurses, medical assistants, interpreters, front desk help, and more!
Interested in volunteering at Family Community Clinic? Please click the button below for more information about volunteering, and to fill out the volunteer application form.