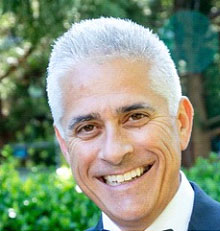 Scott Colosi
Board Chairman Scott Colosi served as President of casual dining restaurant operator Texas Roadhouse, Inc. until his retirement in 2019. He joined Texas Roadhouse in 2002 as the Chief Financial Officer and was promoted to President in 2011. Prior to joining Texas Roadhouse, Mr. Colosi served in a variety of financial roles with YUM Brands, Inc. and Burger King Corporation, where he began his restaurant career in 1987. Mr. Colosi serves or has served as a Director on a number of non profit boards including The Healing Place, Louisville Metro Police Foundation and Leadership Louisville. He unearned an undergraduate degree in Finance from the University of Georgia in 1986 and an MBA from the University of Miami in 1989. He and his wife Elena reside in Louisville, KY.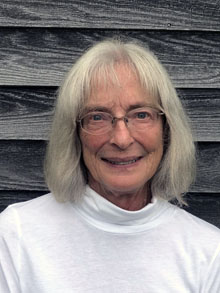 Nancy Martin
Vice Chair

My academic career has taken me from a B. A. from Pitzer College, Masters and Ph.D. from Harvard, a post-doc at the University of Chicago, and faculty appointments at the University of Minnesota, The University of Texas Southwestern Medical school, and the University of Louisville where I currently hold emerita appointments as a Professor of Biochemistry and Molecular Genetics and Senior Vice President for Research, Scholarship and Creative activity. My research interests were in the areas of mitochondrial biogenesis, RNA enzymology, and protein targeting, and my lab was funded by the National Science Foundation, National Institutes of Health, the American Heart Association, and the American Cancer Society. I have served on many national study sections and review panels. In my role as Vice President for Research at the University of Louisville for 10 years, I oversaw a tremendous expansion of research infrastructure, a more than fourfold increase in extramural funding, and the creation of an Office of Technology Transfer. My experience on committees and boards include the Kentucky EPSCoR committee, Kentucky Science and Technology Corporation, the Kentucky Manufacturing Assistance Board, the Kentucky Commission for the New Economy, the Governor's Life Science Consortium, the Kentucky Girls STEM Collaborative, the Kentucky Academy of Science, Oak Ridge Associated Universities, the National Association of Academies of Science, St. Francis School, the Louisville Ballet, the Jewish Heritage Fund for Excellence and Teach Kentucky. I have lived in Louisville for 32 years with my husband Fred Hendler, M.D. We raised our son and daughter here and are the proud grandparents of two grandsons.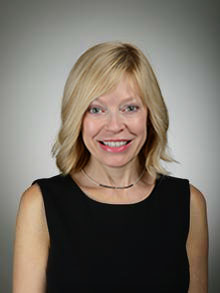 Laura Chandler
Immediate Past Board Chairman

Laura Chandler was named to her current role in November 2016. In that role, she serves as liaison to the Norton Healthcare Board of Trustees and is responsible for the administration of our executive offices. She also works closely with the executive team in implementing the organization's strategic initiatives and representing the organization in the community. She joined Norton Healthcare in 2012 as system director, special projects. Her previous experience includes serving as vice president of the Kentucky State Fair Board; director of administration, Office of the Jefferson County Property Valuation Administrator; policy advisor, Commonwealth of Kentucky Department of Public Protection; and associate general counsel, Rawlings and Associates PLLC.
Chandler has a law degree from Brandeis School of Law at the University of Louisville and is a member of the Kentucky Bar Association.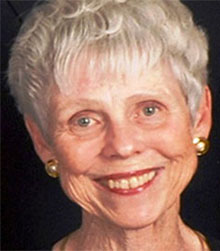 Bev Beckman, RN, CPHQ, ACM-RN
Secretary
Bev Beckman is a Louisville-based nurse consultant with a focus on Community Health Worker program development and training. She most recently served as the Project Manager for the Health Connections Programs in Louisville, KY and Little Rock, AR from 2011 to 2017. In that role, she also served as a site visit leader for other programs across the country interested in observations and use of the model for their programs. She is currently working with a local Medicaid Managed Care Center of Excellence to develop a Community Health Worker model in an integrated care management program.
Bev is an RN with progressive healthcare experience in multiple settings that include Director roles in Hospital Access Management, Throughput, Palliative Care, Case Management, Utilization Review and Community Based Care Transitions Programs. She is certified in Case Management & Healthcare Quality and is a Lean Sigma Green Belt. She is a graduate of the 2012 Massachusetts General Hospital Disparities Leadership Program. In addition to her professional background, she is an active social outreach advocate in the community and serves as a board member for the Family Community Clinic, Inc. and the Northeast Family YMCA. She is a member of the Kentucky Department of Health Community Health Worker Advisory Committee serving as the co-chair of the Evaluation & Outcomes Committee.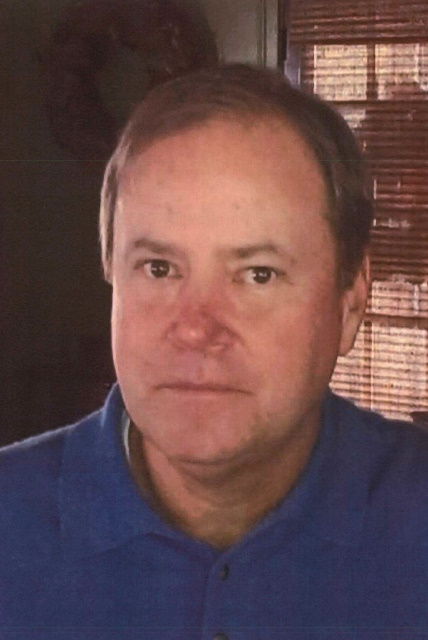 William J. Frey, Jr.
Treasurer
Mr. Frey graduated from Vanderbilt University in 1981, completing his MBA at the University of Kentucky in 1983. After working as an Assistant Pension Consultant at Mercer, and Institutional Portfolio Manager at First KY Trust, he completed his CFA Charter, while managing insurance assets at Humana , as a Fixed Income Portfolio Manager, in 1990. The next 10 years were spent at PNC Bank, managing mutual and trust funds, as well as pensions and endowments. Joining BlackRock in 1999, Bill spent the remainder of his career in various positions, retiring in 2015. Having begun investing in real estate during the financial crisis after 2009, Bill decided to retire from corporate life, and continue finding investment opportunities in various real estate sectors. Bill chairs the Endowment Committee, as a Board member of the Crusade For Children. He serves as Board Treasure for the Family Community Clinic. As a founding member of the North American One Armed Golfer Association, he still competes in National and International golf tournaments. Proudest accomplishments are 32 years of marriage with 2 grown children, and one new grandchild.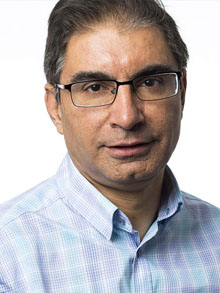 Muhammad Babar, MD
Muhammad Babar is a physician who practices internal medicine and geriatric medicine. He is a local interfaith and peace advocate who strives to bring people together by breaking down man-made barriers. He is also president of the Muslim Americans for Compassion and a board member of the Center for Interfaith Relations, Fund for the Arts, Louisville Public Media, Louisville Downtown Rotary Club, Metro United Way, and member of the board of governors Speed Art Museum.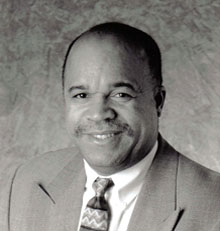 Phillip Bond
Phillip "Phil" Bond is a Louisville native who attended Manual High School, where he graduated third in his class of 312 in 1972. His senior year, he was elected to the Courier Journal High School All-State Team (First Team) and Kentucky All-Star Team where he was Kentucky's leading scorer for the two-game series.
He played collegiately for the University of Louisville. In 1975 he started for Denny Crum's second team to reach the Final Four and was selected Most Valuable Player in the NCAA Midwest Region Tournament. He also played on the United States Pan American team that won the prestigious gold medal. Phil is one of only 3 players in U of L history to have received that honor. In 1976 he broke Jim Price's assist record, which stood for 14 years. The next year, Phil set a single game assist record which stood for 26 years before being broken by Francisco Garcia in January 2004. Phil was named as a first team selection on the Academic All-American Team during 1976 – the only player with that honor in Louisville basketball history.
In 1978, after a brief playing stint with the NBA's Houston Rockets, Phil graduated from the University of Louisville with a bachelor's degree in accounting and became a CPA in 1980. In 1990, Phil was inducted into the University of Louisville Athletic Hall of Fame.
During 1992, Phil served as President of the University of Louisville Alumni Association. Later, he was named Alumnus of the Year by the School of Business and Public Administration and was chosen as speaker for its Commencement.
Phil is currently the Chief Financial Officer at Metro United Way here in Louisville. He continues to serve his community in many ways. He was a member of the board of directors of the University Hospital, the Louisville Water Company, Republic Bank, and the Salvation Army Boys and Girls Clubs, to name a few. His current board memberships include The Filson Historical Society, the Center for Interfaith Relations, and Simmons College of Kentucky, where serves as Treasurer of the Board. Phil is also a member of the duPont Manual Hall of Fame Selection Committee.
Phil and his wife Sharon, who is the Deputy Chief, Planning, Programs, and Project Management Division at the U.S. Army Corps of Engineers have three children: Lauren, Phillip Austin and Jordan.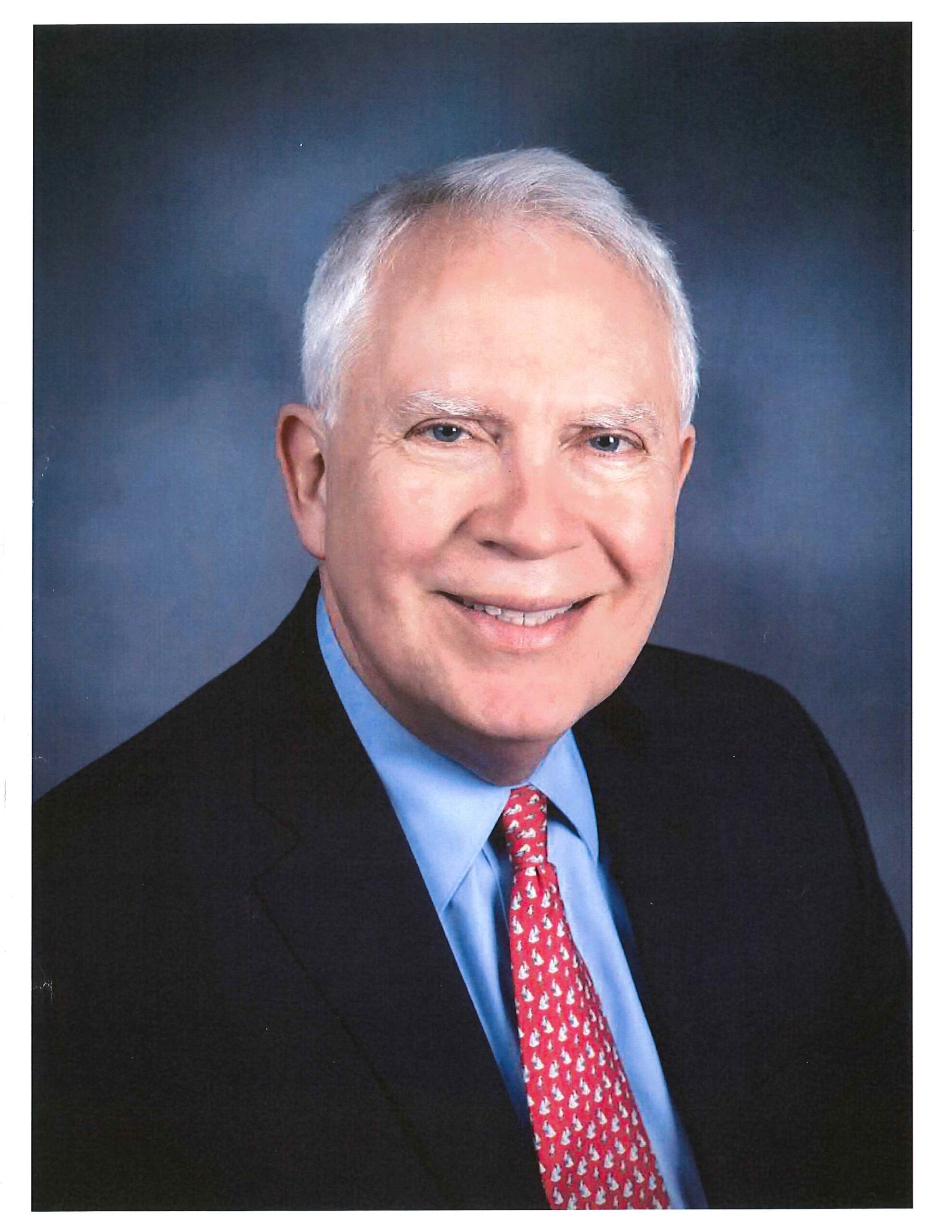 David A. Casey, MD
Chairman, University of Louisville, Department of Psychiatry
Holds current board membership at U of L Foundation and U of L - Peace Hospital. Has served numerous U of L and Norton Health Committee positions.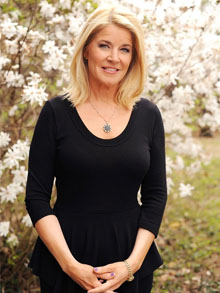 Tonya York Dees
Tonya York Dees is President of York Management, Inc. (YMI) which specializes in business and economic development related conference, project and event planning.
Tonya holds a CCE (Certified Chamber Executive) designation from the Institutes for Organization Management from UCLA. She holds bachelor and master degrees from the University of Louisville and did graduate work at Exeter College, Oxford University.
She serves on the University of Louisville Board of Overseers and co-founded the Unbridled Charitable Foundation, and the Unbridled Eve Derby Gala with her sister Tammy. She is a founding board member for Super Student Athletes and serves on the Junior League Community Advisory Board.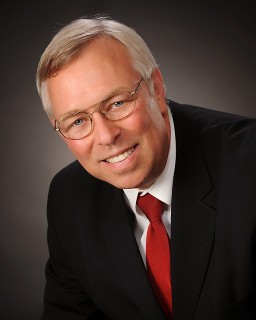 Bob Mueller
Robert J. "Bob" Mueller is a bishop of the United Catholic Church and a member of the Federation of Christian Ministries. Bob brings a rich understanding of the spiritual and emotional dimensions of life. In his presentations, Bob offers ways to renew the spirit and mind as well as the body.
Bob has over 45 years of experience in fundraising, public relations, public speaking, promotional activities, and counseling. He served as a chaplain, fundraiser and volunteer for over 31 years for Hosparus Health, Inc.
A regular contributing author to Today's Woman and Today's Transitions magazine and local publications, Bob has been recognized for his series "Positive Living" and integrates these concepts and illustrations in his presentations.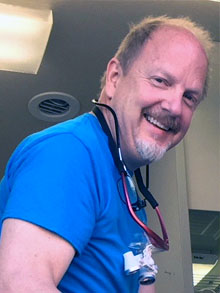 J.E. Ransdell, DMD
Dr James Randy Ransdell was born in Louisville, KY. He completed studies at St Xavier H.S., DePauw University, and the University of Louisville Dental School. After a residency at the University of Kentucky, he opened his first dental practice in Louisville in 1989. While serving as president of the Louisville Dental Society in 2014, he co-founded the Louisville Free Smiles Clinic, which, in conjunction with the Family Community Clinic, continues to provide free dental services to the underserved Metro Louisville population. He was awarded the Humanitarian of the Year by the Academy of General Dentistry in 2019 for his work. He is married and has two sons. He enjoys fishing, welding, reading & winemaking.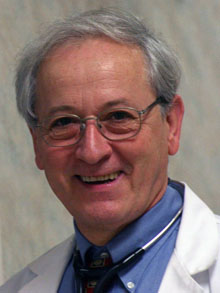 Manuel Grimaldi, MD
In 2011, Dr. Grimaldi was approached by Father David Sanchez of St. Joseph's Catholic Church. "He came to me and said, "What are you doing?" I said I was retired. He said, "You're a doctor, right? You have to go back to work.' I was raised in the Catholic tradition; I can't say no to a priest. So, I began to lend a hand at the Family Community Clinic."
Reawakened by his services, Dr. Grimaldi extended his abilities to other charitable practices. He joined the GLMS Foundation Mission Committee and Hand in Hand Ministries and has made annual service mission trips to Nicaragua with a group of volunteer physicians. He serves on the Church Parish Council for St. Raphael the Archangel Catholic Church and, every Tuesday, he volunteers at Supplies over Seas where he sorts equipment by hand. Each year, he revisits Spain to see his old classmates from Oratorio Festivo de Jerez.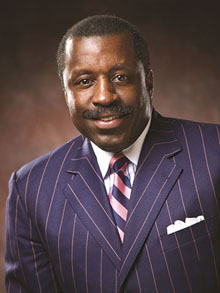 Kevin Shurn
Board Member

Entrepreneur Kevin Shurn was born on October 20, 1956 in St. Louis, Missouri to Mattie Lou Shurn and Luther Clarence Shurn. He graduated from Sumner High School in St. Louis, Missouri in 1974, and enrolled at Forest Park Community College in St. Louis, Missouri, where he studied mechanical engineering technology and accounting.
In 1974, Shurn began his career as a draftsman for Zurheide-Herrmann Consultant Engineers Company. He then accepted a design and draftsman position at Fulton Iron Works, designing punch presses. In 1976, he became assistant sales manager at Fulton Iron Works and attended his first trade show, the International Machine Tool Show in Chicago, Illinois. Shurn was later promoted to manager of contract manufacturing in 1979, before he was hired at I.W. Industries in Kentucky in 1983. In the same year, he also incorporated his own business, Shurn and Associates. In 1988, he founded Superior Maintenance Company (SMC), and then in 1990, he attended Toyota Motor Corporation's first Opportunity Exchange Program. By 1993, Superior Maintenance Company partnered with Toyota Motors, first supplying janitorial services to Toyota and then to provide Toyota's die manufacturing equipment in Georgetown, Kentucky; Erlanger, Kentucky; Princeton, Indiana and San Antonio, Texas. In 2017, his company was awarded part of the Toyota's North American headquarters facility in Plano, Texas.
Shurn has been featured in MBE magazine, Fortune, Black Enterprise and Ebony magazine.
Shurn was active in numerous state and local organizations, as a member of the Elizabethtown Rotary Club having served as president and assistant district governor. He was a Paul Harris Fellow and served on the Advisory Board of Republic Bank & Trust Company, the Vaughn Reno Starks Community Center and Big Brothers Big Sisters, the Kentucky Chamber of Commerce, North Central Educational Foundation and Board of Trustees of The DePaul School. Shurn was a Bingham Fellows 2009 graduate and served on the University of Louisville Board of Overseers. Shurn was appointed by the Governor of Kentucky to the Kentucky Workforce Investment Board.
Shurn and his wife Ivvy have three children.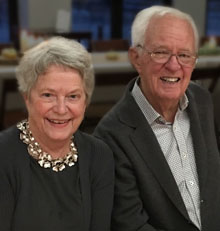 George and Mary Lee Fischer
Co-Founder and Board Member Emeritus
2009-2020 Chair/Vice-Chair

The late George Fischer was the co-founder of Family Community Clinic and a retired entrepreneur with a broad depth and scope of wisdom and expertise. He served as Chair and Vice-Chair on the Board of Directors. In 2009, Father David Sanchez at St. Joseph's Catholic Church established a small steering committee to create a vibrant parish.
"While visiting a son in Park City, Utah in early 2010 I learned that a free clinic there had received a large donation to acquire all new equipment and move to a new building. That clinic donated all of their used Medical equipment to me, and at that point, I knew what Saint Joseph's Catholic Church's vibrant community could become, and that would be what is now called Family Community Clinic, "Promoting health to the uninsured" housed at 1406 E. Washington Street. The Clinic moved into 1420 East Washington Street in the fall of 2018 to a newly renovated modern clinical facility which more than doubled our space.
The Clinic opened for business in the basement of the Saint Joseph Catholic Church's Rectory on January 22, 2011, and served 9 patients. Some have referred to the clinic as the "Greatest Little Miracle on East Washington Street". This Clinic's success is very meaningful to me and I have been the lead fundraiser over the past 10 years, and very much want it to continue to thrive and care for our community's uninsured.
Mary Lee and I have always been a team and today we are emphasizing recruitment and retention of Volunteers to serve the many uninsured people living in our community. By adding Telehealth services in 2020, the clinic can reach many more people who qualify for free health care services that meet the mission of this organization."
Mr. Fischer passed away in October 2022.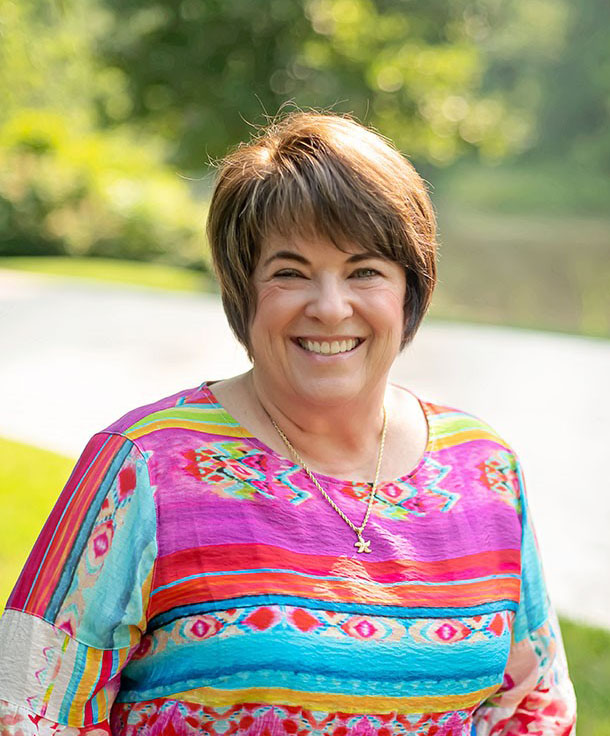 Lisa Twohey
Lisa is currently the Senior Director of Legendary People at Texas Roadhouse. She as over 35 years of experience in all areas of human resource management, including in the field of health care, and enjoys leveraging her extensive knowledge to help smaller organizations.